H a s r e t
( YEARNING )
A director is commissioned to make a documentary about Istanbul. He starts to film its everyday life... but soon becomes drawn to the darker side of the city... its past, its secrets, its ghosts. Gradually he succumbs to obsession.
CATS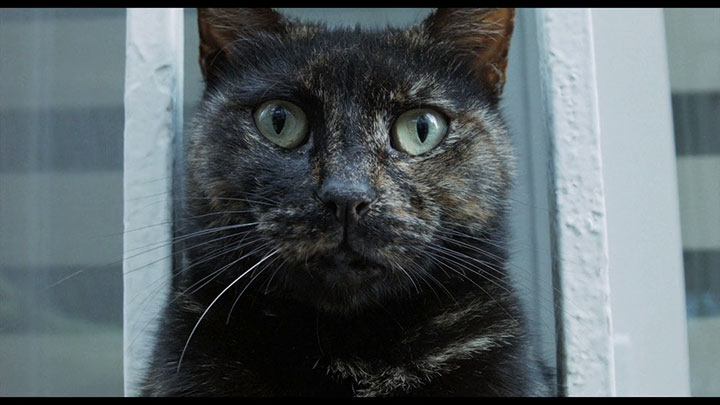 Everywhere you go in Istanbul, you are being watched… by cats.
They are everywhere.
CATS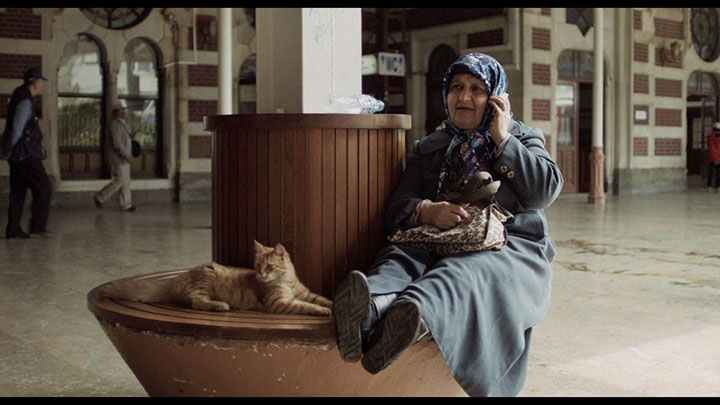 After a while, you begin to suspect that the cats of Istanbul are not just normal cats.
CATS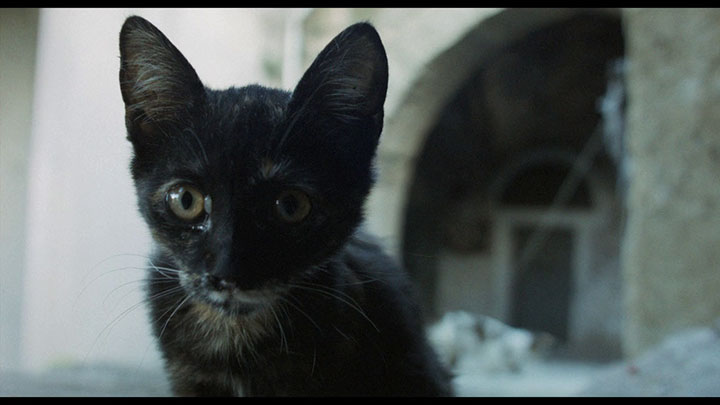 The cats of Istanbul, somehow, seem to embody the spirit of the city. Silent, mysterious, watching.
CATS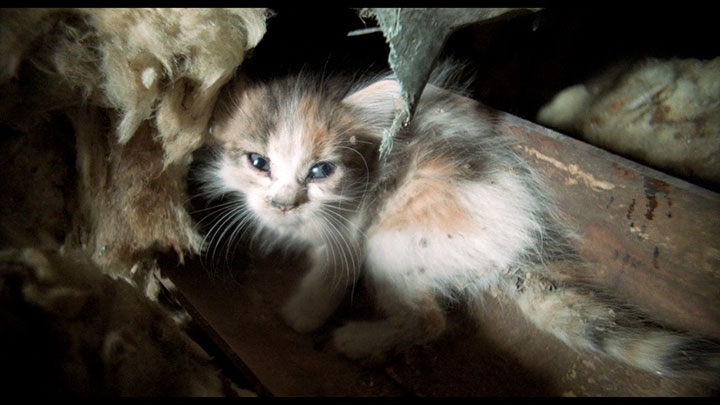 Are they judging you? Are they – as one interviewee, Faruk Korkmaz, says in the film – not in fact animals, but minor deities?
CATS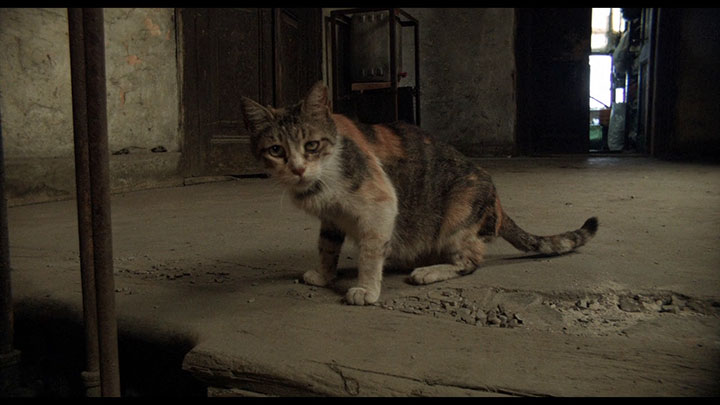 Is it true, as Mr. Korkmaz says, that, before humanity, there used to be a civilisation of cats? With its capital city, Istanbul?
CATS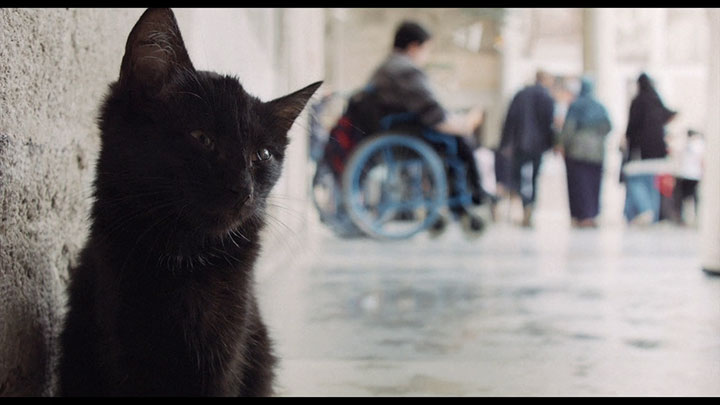 Was humanity always the ruler of this earth? And will humanity's reign one day come to an end?
ART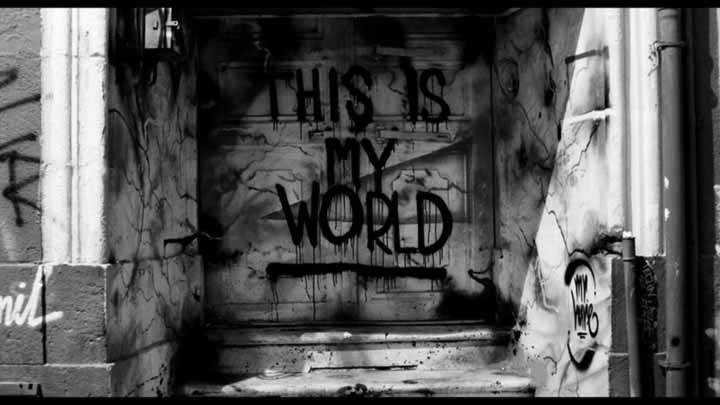 Istanbul has been an artistic centre for centuries.
ART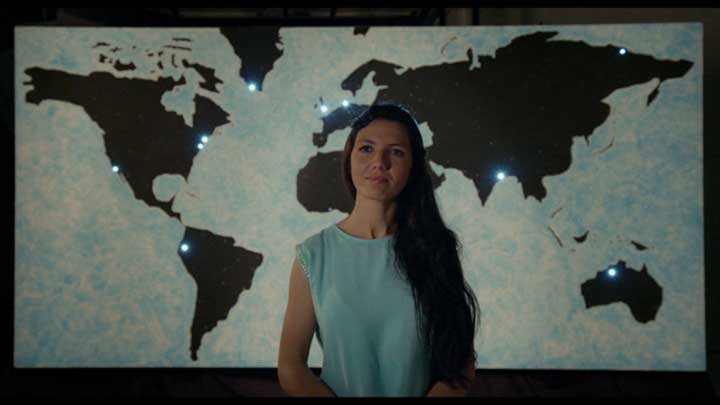 In this scene, a young artist presents us her work: an interactive map of the world.
ART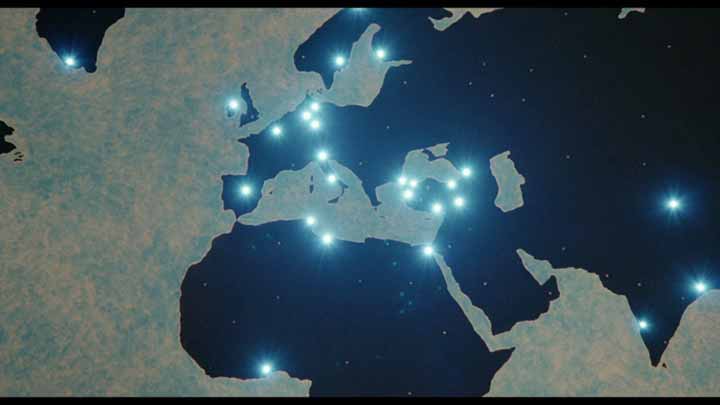 When "Istanbul" is mentioned on social media, a lamp lights up on the map in the location where it was posted: Berlin, London, a village in Italy… even somewhere in Siberia, central Australia.
ART
This means, says the artist, that Istanbul is not just a physical city. It is not just made of bricks, asphalt, concrete…
ART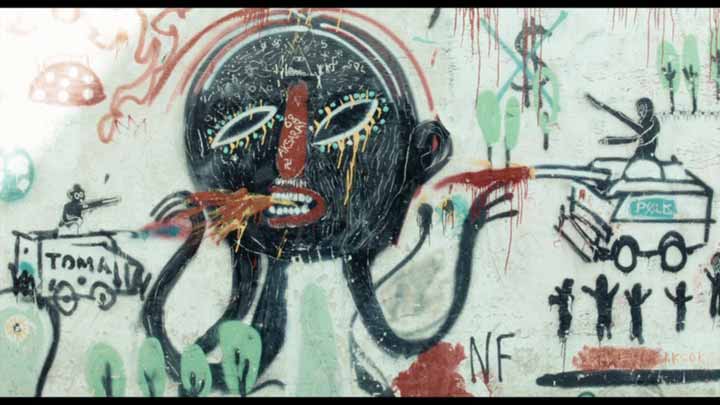 The spirit of Istanbul exists everywhere in the minds of those who think of her.
ART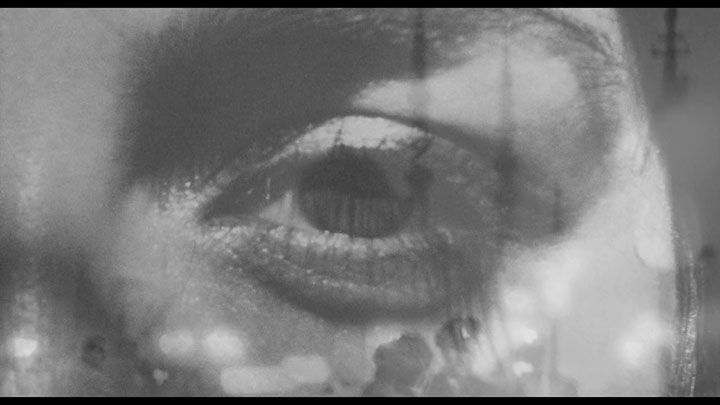 Istanbul's spirit, its ghost, wanders the entire surface of the world…
GHOSTS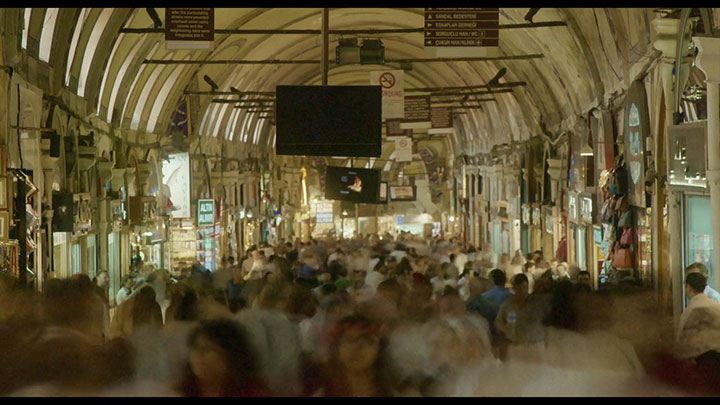 Official figures state that the population of Istanbul is around 14 million
GHOSTS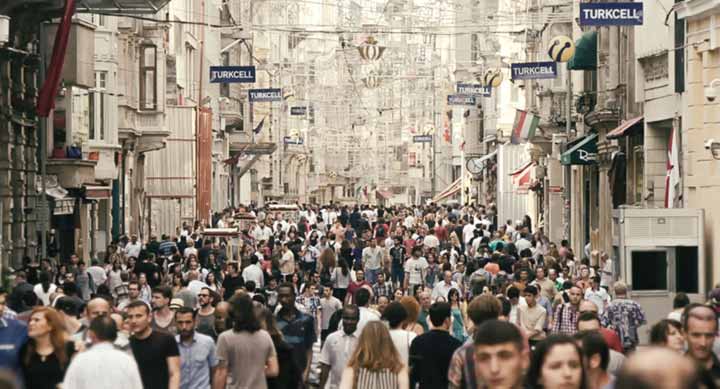 But some say the figure is closer to 20 million.
GHOSTS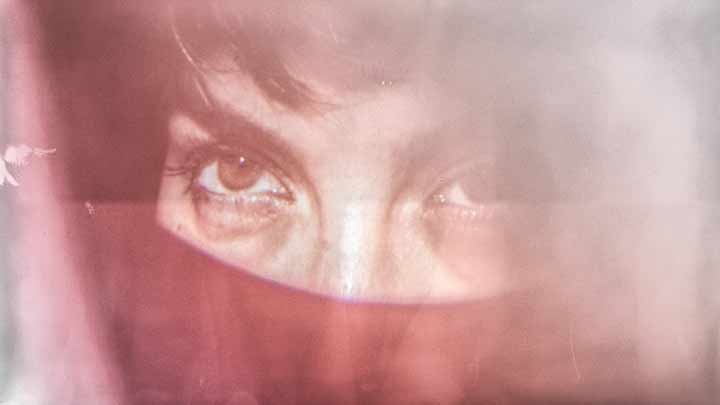 So who are these 6 million ghosts? These 6 million not recognised by the official figures?
GHOSTS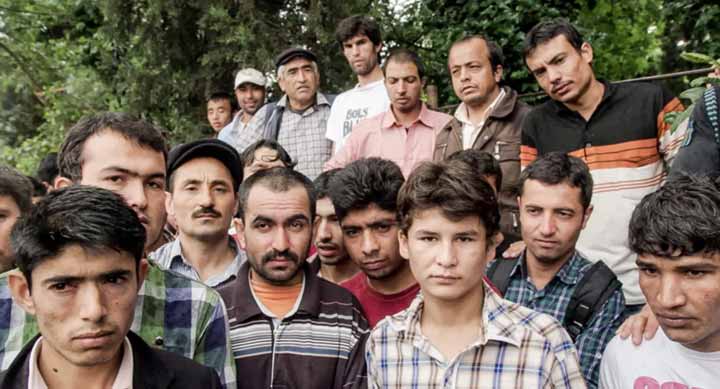 In the film, we are told about the "paperless", the multitudes of people who live without official registration… Afghan and Syrian refugees fleeing from war. And economic migrants from the far East of Turkey, looking for work.>
GHOSTS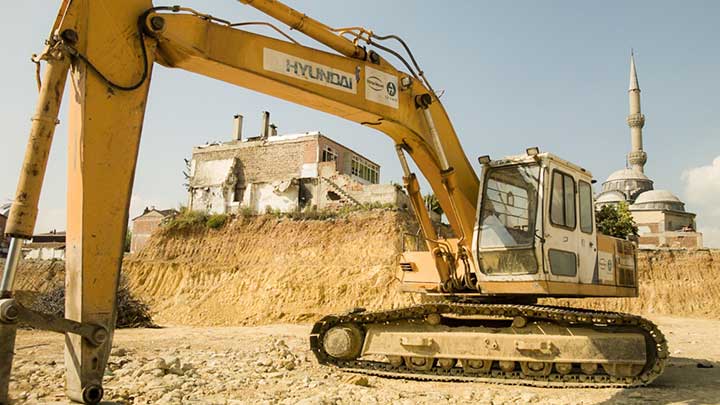 Fighting each other for day jobs in the construction sector.
GHOSTS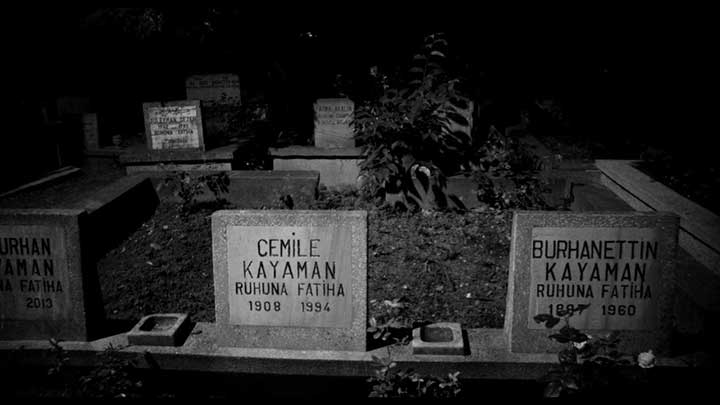 But which group is the greater? These living ghosts? Or, in this city that has lasted eight millennia, the ghosts of the Istanbul's multitudinous dead?
RESISTANCE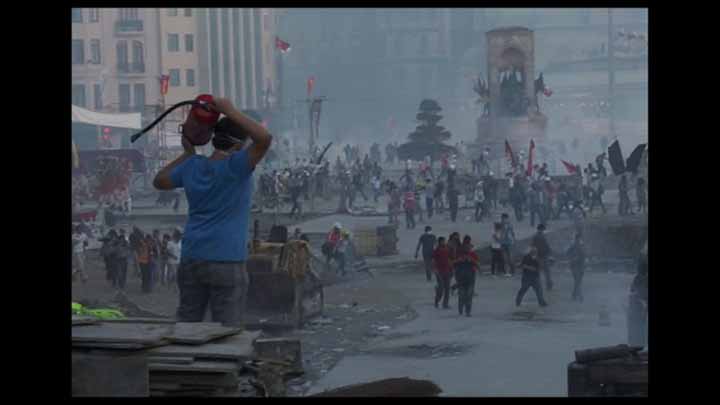 In recent years, Istanbul has become a battleground. The "Gezi Protests" that convulsed the city in 2013 were just one manifestation of a festering discontent.
RESISTANCE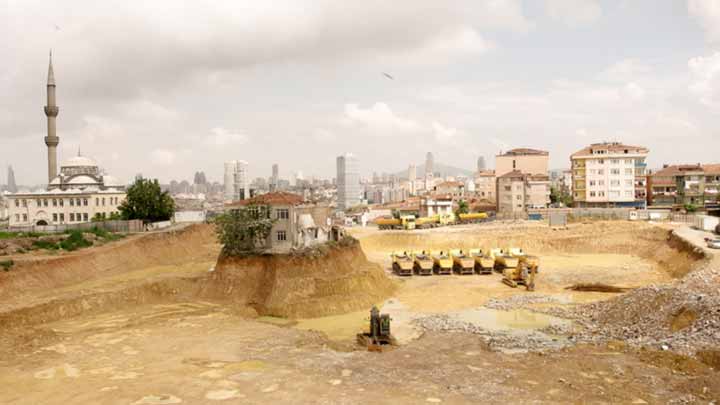 Large areas of the city are under threat from "renovation": government-led building projects that seek to "develop" old neighbourhoods...
RESISTANCE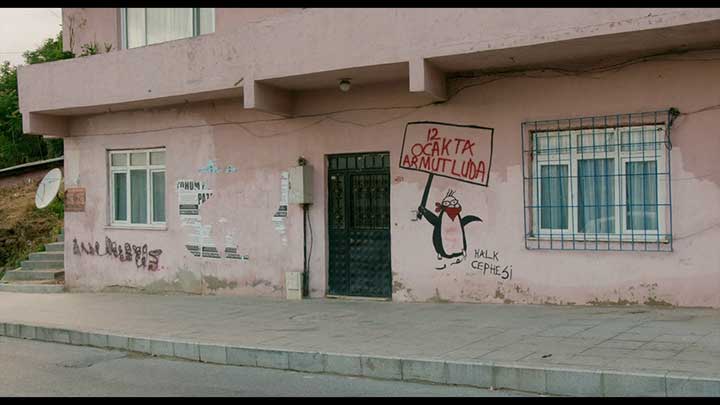 The targeted areas are usually neighbourhoods where resistance to the government is strong.
RESISTANCE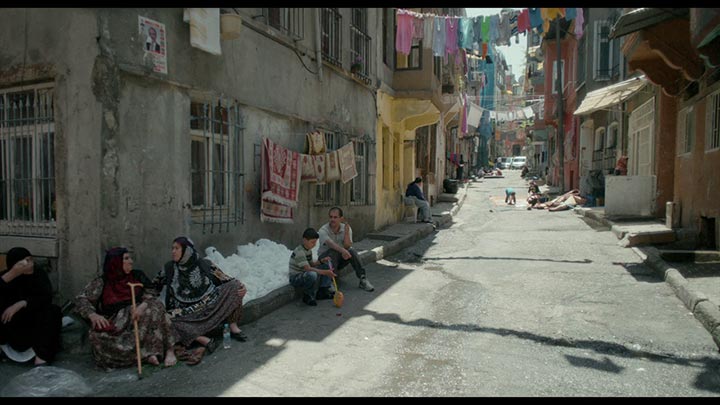 Or areas where old, entrenched communities live in ageing housing.
RESISTANCE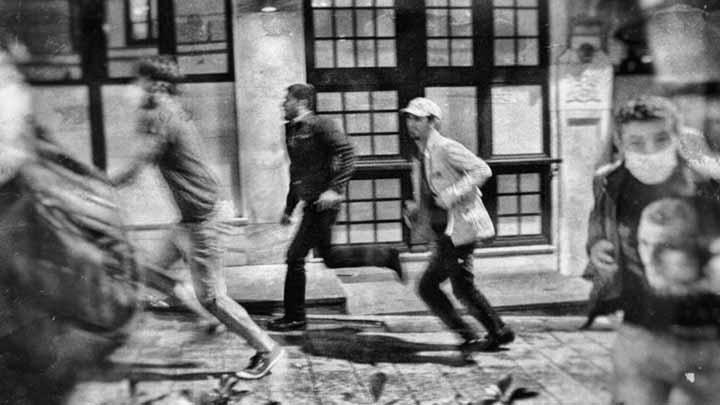 The city seems to fight against change. It seems to protect its crumbling splendour.
RESISTANCE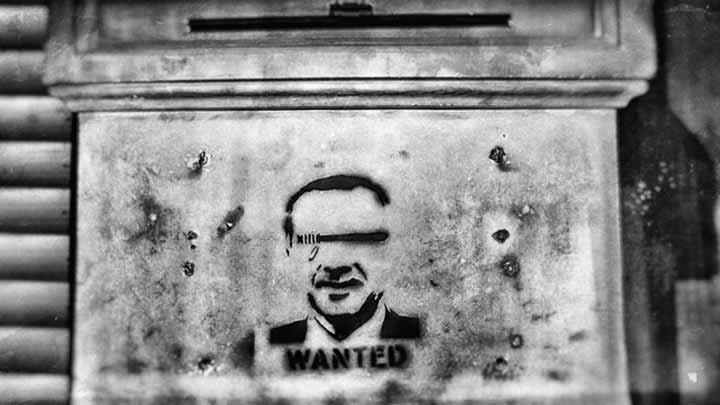 When provoked, this ancient city rises up in resistance.
NIGHT AND DAY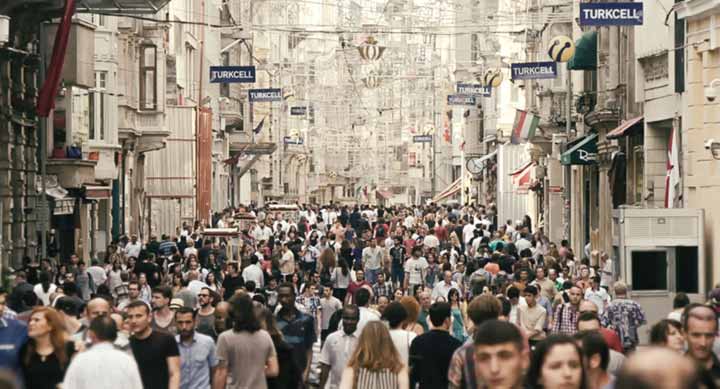 In the daytime, Istanbul is a bustling metropolis of commerce and tourism.
NIGHT AND DAY
But at night, in the older neighbourhoods, a different, more mysterious city emerges.
NIGHT AND DAY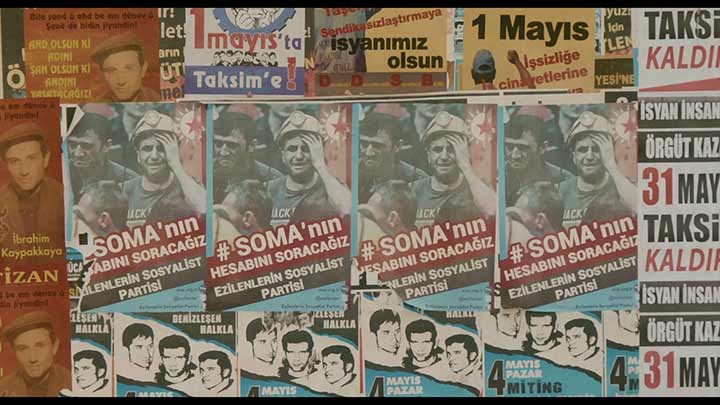 When making a portrait of a city, should one focus on the daylight, on the facts and figures, on the issues and struggles that make the newspaper headlines?
NIGHT AND DAY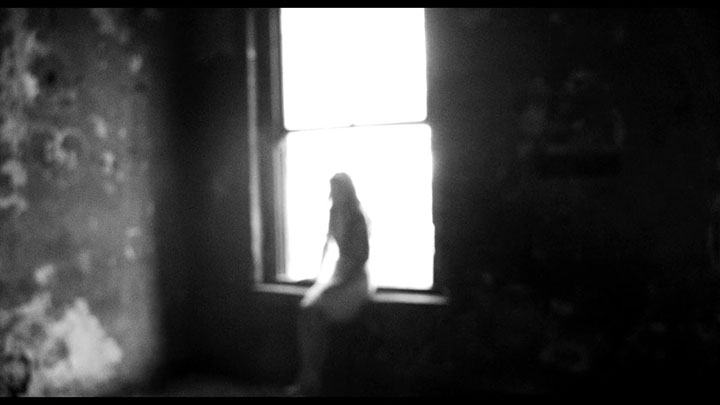 Or should one look in the shadows, into the darker corners, and search for the city's dreams? Its twilight half-truths?
NIGHT AND DAY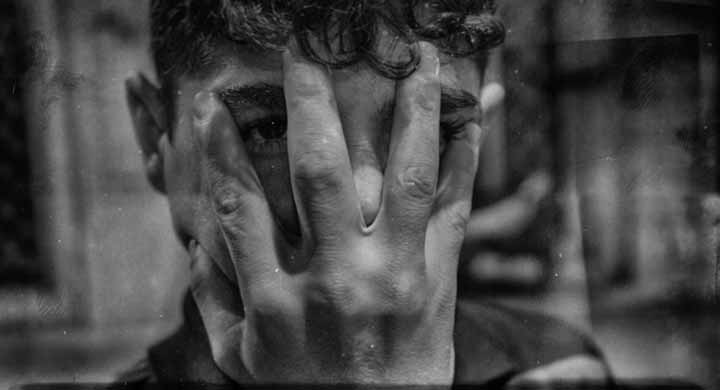 Is a soul of a place in its outward, public face?
NIGHT AND DAY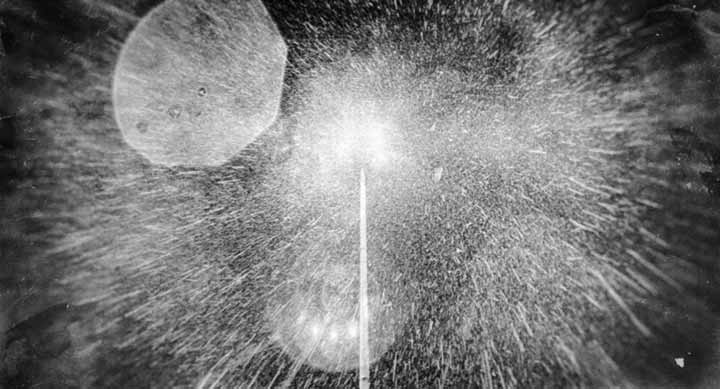 Or in its hidden, secretive shadows?
INFINITE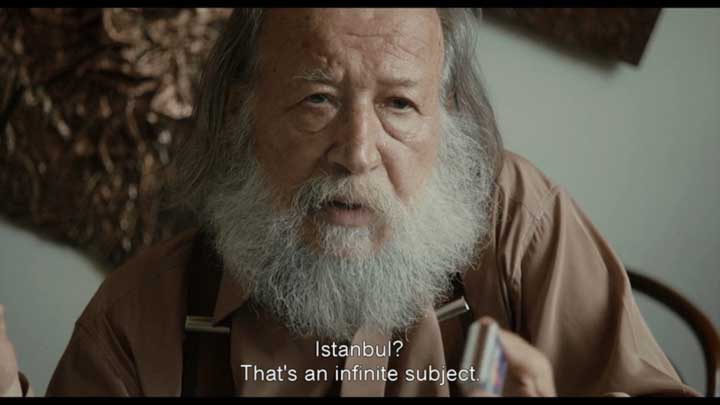 "Istanbul", says Mr. Korkmaz, "that's an infinite subject."
INFINITE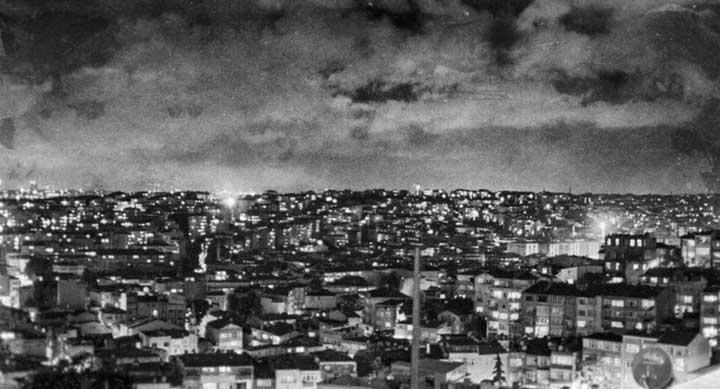 A city that has lived for millennia, which has been home to millions of souls, past and present, living and dead… how to describe it?
INFINITE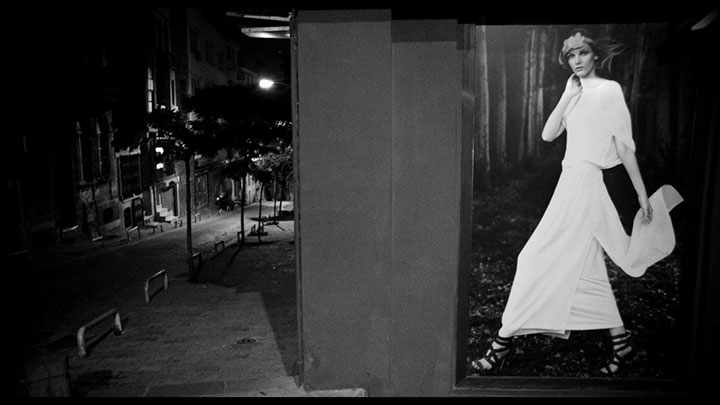 How to encompass it, in a film?
INFINITE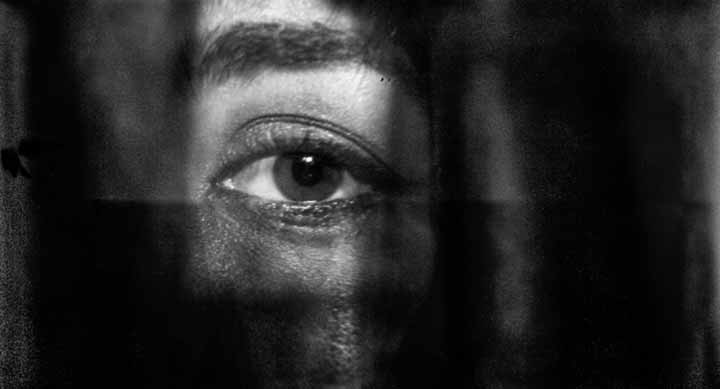 A place of this multivariety, of this grandeur and magnitude… can one ever fully understand it?
INFINITE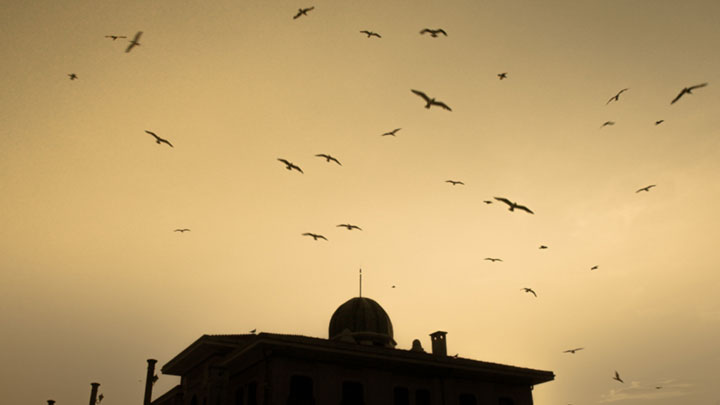 Can one attempt to paint its portrait, without succumbing to its deep, ancient melancholy?
INFINITE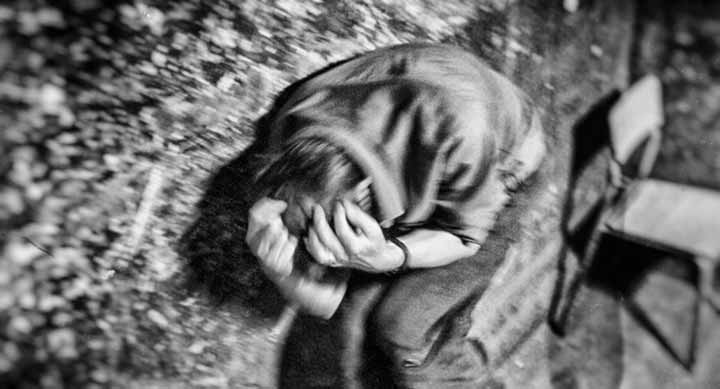 Can one do this without, somehow, losing one's orientation… losing one's mind?
Impressum & Kontakt
© Pifflmedien GmbH 2015
Alle Rechte vorbehalten.
Pifflmedien GmbH
Boxhagener Straße 18
10245 Berlin
Tel.: +49 / 30 / 29 36 16 29
Fax: +49 / 30 / 29 36 16 22
mail: office@pifflmedien.de
www.piffl-medien.de
Geschäftsführer:
Hans-Christian Boese, Louis Schneider
Handelsregisternummer:
HRB 70985
Umsatzsteueridentifikationsnummer:
DE 201 608 706
Inhaltlich gemäß §6 MDStV:
Hans-Christian Boese
Haftungshinweis:
Trotz sorgfältiger inhaltlicher Kontrolle übernehmen wir keine Haftung für die Inhalte externer Links. Für den Inhalt der verlinkten Seiten sind ausschließlich deren Betreiber verantwortlich.
Datenschutz
Google Analytics
Diese Website benutzt Google Analytics, einen Webanalysedienst der Google Inc. ("Google"). Google Analytics verwendet sog. "Cookies", Textdateien, die auf Ihrem Computer gespeichert werden und die eine Analyse der Benutzung der Website durch Sie ermöglichen. Die durch den Cookie erzeugten Informationen über Ihre Benutzung dieser Website (einschließlich Ihrer IP-Adresse) wird an einen Server von Google in den USA übertragen und dort gespeichert. Google wird diese Informationen benutzen, um Ihre Nutzung der Website auszuwerten, um Reports über die Websiteaktivitäten für die Websitebetreiber zusammenzustellen und um weitere mit der Websitenutzung und der Internetnutzung verbundene Dienstleistungen zu erbringen. Auch wird Google diese Informationen gegebenenfalls an Dritte übertragen, sofern dies gesetzlich vorgeschrieben oder soweit Dritte diese Daten im Auftrag von Google verarbeiten. Google wird in keinem Fall Ihre IP-Adresse mit anderen Daten von Google in Verbindung bringen. Sie können die Installation der Cookies durch eine entsprechende Einstellung Ihrer Browser Software verhindern; wir weisen Sie jedoch darauf hin, dass Sie in diesem Fall gegebenenfalls nicht sämtliche Funktionen dieser Website vollumfänglich nutzen können. Durch die Nutzung dieser Website erklären Sie sich mit der Bearbeitung der über Sie erhobenen Daten durch Google in der zuvor beschriebenen Art und Weise und zu dem zuvor benannten Zweck einverstanden.
Sie können der Datenerhebung und -speicherung jederzeit mit Wirkung für die Zukunft widersprechen. Sie können hierzu folgendes Plugin herunterladen und installieren.
Unsere Webseite nutzt die Anonymisierungs-Funktion von Google Analytics. IP Adressen werden dadurch nur verkürzt gespeichert und weiterverarbeitet, sodass kein Personenbezug herstellbar ist.
Konzept + Realisierung der Website: Klaus Tollmann
Hintergrundbild: Fotografie Jörg Huber, Bearbeitung Efgan Fahrali